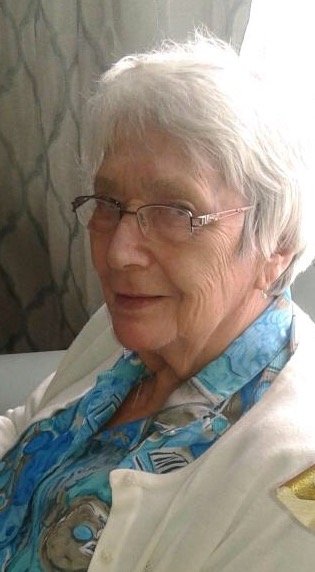 Obituary of Lily Skipper
Surrounded by family on Tuesday, August 8th 2017. Lily "Jill" Skipper, formerly of Mount Brydges in her 86th year. Predeceased by husband Jim (2007). Dearly missed by her daughters Karen (Brian) Shuart, and Deborah Skipper. Dear grandmother to Nicholas and Danielle Shuart, and Anthony (Chelsea), Garett (Lisa), Christopher Suraminski. Remembered by great-grandchildren Jamie, Abby, Noah, Carter, Gillian and Abby-Lynn. Special thanks to the wonderful staff at the Yellow Rose wing of Westmount Gardens Long Term Care for their loving care.
Friends will be received by the family at Elliott-Madill Funeral Home, Mount Brydges on Monday, August 28th 2017 from 11 a.m. to 1 p.m. The funeral service will be held in the chapel at 1 p.m. with Reverend Don Keenliside officiating. Interment at Mt. Brydges Cemetery, with a reception to follow. Donations to S&R Nursing Homes Limited - WG (590 Longworth Rd, London), or the Alzheimer's Society London Middlesex (435 Windermere Rd. London) would be appreciated as an expression of sympathy.