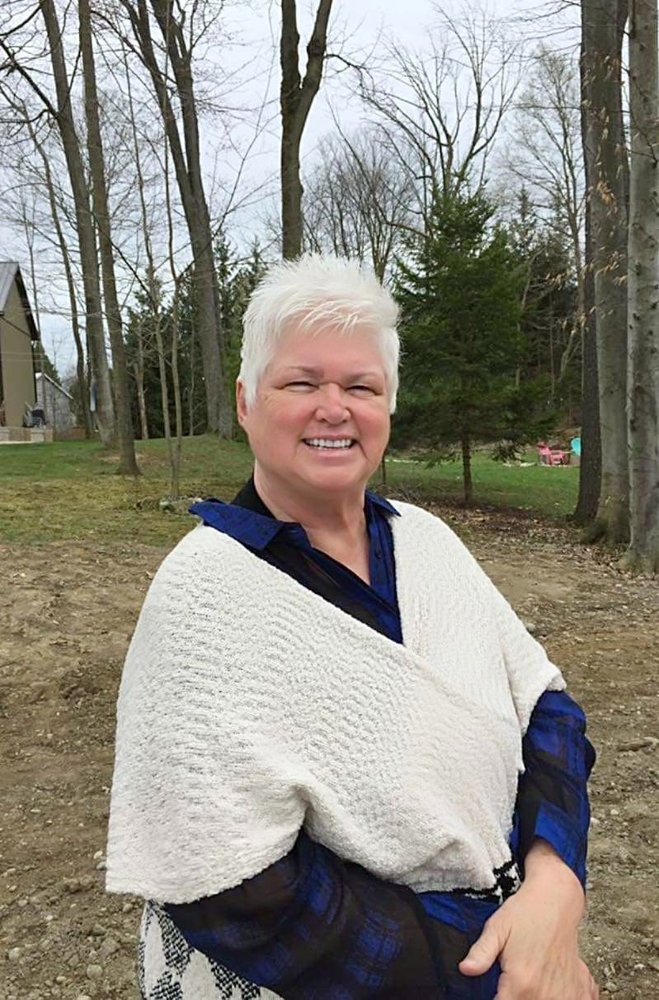 Obituary of Nancy Irene Aarts
Nancy Irene Edgar- Aarts born June 11 1949 Passed away suddenly in the arms of her son Greg from a heart attack at the age of 71 She is survived by her children Brenda (Trevor Higgs) Kim (Victor George) Sharlene ( Andre Lavalliere) Justin ( Katrina Aarts) Greg Aarts Foster son Bill Huisman (Jill) Her grandchildren Tyler Jacob Ashley Kaylynn Shay Keanna Seneca Mackenzie Nolan Gilby Lincoln.
Mom was always trying to find ways to help people whether it was a friend or stranger in need, someone stranded on the side of the road or a stranger literally hitchhiking in the middle of a blizzard, she was always willing and determined to help anyone who needed it.
This is why she was so passionate about her fulfilling career as a Health Care Aide.
She lived in Mount Brydges where she worked at Strathmere Lodge from May 1982 - July 2011.
Everyone including the residence looked forward to seeing her smile her bubbly and her always positive personality on a daily or nightly basis, she retired after 29 years of compassionate care.
She touched so many lives, how could she not everyone always said she could light up a room with her infectious smile & laughter.
She was always there for her family especially her children and grandchildren she would move heaven and earth for each and everyone of us.
She raised us all to be loving and respectful human beings and we are eternally grateful for all she did for us.
She help raised her grandchildren with every spare minute she had she'd dedicated it to them (grandmas rules).
We were her whole world her universe her brightest stars and she was ours and so much more.
Her daughter and son's in-laws were just as big a part of her family, she'd spend countless hours talking to them wanting to know everything especially with what was happening in their lives, she had a special bond with each and everyone of them.
She was our biggest cheerleader our calm before a storm our Idol our best friend our inspiration our teacher our rock we were her greatest loves and she was ours.
Our mother was a saint who deserved the world and so much more.
We will forever miss you mom you were our everyday person.
Love you Mom

Due to COVID-19 a private family service will take place at Elliott-Madill Funeral Home, Mount Brydges Friday.
To send flowers to the family or plant a tree in memory of Nancy Aarts, please visit Tribute Store