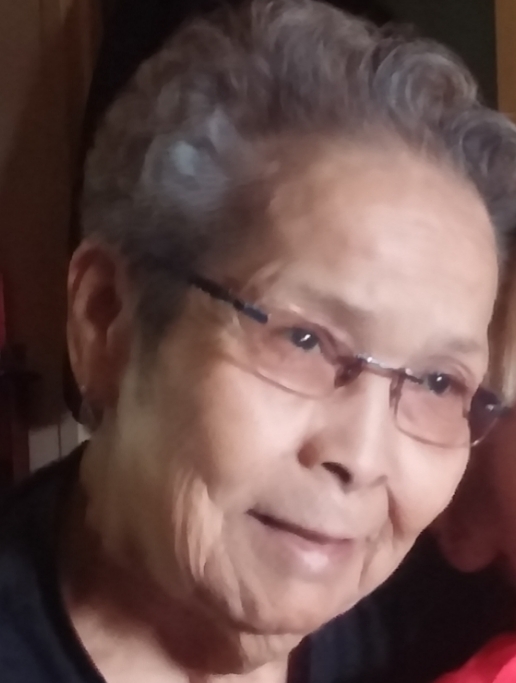 Nora Marshman
Once again Covid has taken another innocent soul before her time. Nora Belle Marshman (84) of London, On, lost her battle and passed away on Thursday December 17 2020. Widow of Joe Marshman who died in 1963, mother of sons Mark and Todd, Grandma to Ben, Kyle, Cameron, Joey, Jessie and Nevaya. Daughter of deceased Helen and Louis Kennedy. Older sister of Margie (spouse Tom), Sally, Karen (spouse Dan),Wayne, Greg and also predeceased Elton, Dean and Keitha.
Nora was a widow and single mom at 32 and never gave up trying to raise two boys on her own to be decent men. Always independent and stubborn and never stopped fighting what life threw at her. She always had a smile and love for her grandkids and always seemed to have some extra "spare change" ready for some candy. Always close to her sisters and brothers, and family was a very important part of her life. Always willing to help out someone that others have turned their backs on. Many times was the lighthouse to save the stranded. Nora was a people person and loved to talk to anyone who would listen. Always made people smile and laugh with her quirky sense of humor despite how she was feeling inside.
She loved to drive and garden and sew till again age forced her stop. She also had an artistic side and created several paintings that she framed for her wall. She lived alone and was indepenant to the end, which showed her strength but learned to have a soft side she showed to the ones close to her. She has touched so many people's lives and was deeply loved by many. She will be so missed everyday and never forgotten. She will be in many hearts till the end of time and bring a smile to the faces of those who remember her.
This last year was extremely rough physically for her and that came with age, but she fought on like she has all her life. Too stubborn to give up and admit defeat she battled on. With unselfish help from her good friend and neighbor Brenda, she carried on and survived another day. Thank you Brenda for being there. Her final battle was with a virus that takes no prisoners. She didn't suffer long so there is comfort in that but still it wasn't fair to pick on a beautiful lady who should still be here making us smile at Christmas.
Sleep well and find the peace you searched for all your long life. Find your one and only true love that you stayed loyal to from the day he was taken from you, when you were 32. You will be forever in our hearts and missed as a mom...a grandma...a sister...a relative...a friend...and as someone who brought a smile to everyone she met..
Thank you mom, I love you!
Elliott-Madill Funeral Home, Mt. Brydges has been entrusted with the arrangements. www.elliottmadill.com