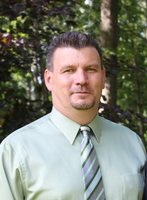 Douglas J. Kernaghan
At Victoria Campus LHSC, London, as a result of a tragic car accident. Douglas J. Kernaghan of Mount Brydges in his 48th year. Beloved husband of Chrissy (Van Lierop). Loving father of Mathew and the late Avery (2018). Remembered brother of Aaron (Morgan) Kernaghan. Also remembered by sister-in-law, Kate (Lee) Goncalves, niece, Emma and nephew, Jack. Predeceased by parents, Doug and Irene Kernaghan. Also remembered by many relatives in Scotland.
A memorial service will be held on Saturday, March 31st at the Caradoc Community Centre in Mount Brydges beginning at 1 p.m. Pastor Elizabeth Parsons officiating. Donations gratefully accepted to the Kernaghan Go Fund Me page or the LHSC trauma unit. Elliott-Madill Funeral Home, Mount Brydges entrusted with arrangements.